Speculative Resume Submission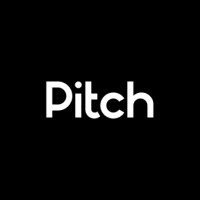 Pitch
Berlin, Germany · Remote
Posted on Thursday, September 16, 2021
Pitch is the collaborative presentation platform for modern teams. With a focus on real-time collaboration, smart workflows, and intuitive design features, we make it fast and delightful for teams to create and deliver beautiful presentations. Our presentation and template galleries give everyone the ability to publish their own standout work, learn from one another, and find the creative spark for their next presentation. Tens of thousands of teams have made the switch to Pitch, including top brands like Intercom, Superhuman, and Notion. We've raised over $135 million to date, and have been recognized by FT-backed Sifted as Europe's Top B2B Soonicorn in 2022. And we're just getting started.
So you like Pitch and the idea of working with us, but couldn't find a relevant role opening to apply?
That's not a problem - we're happy to hear from you either way and to keep your details on file for when the right role comes up. So if you would like to introduce yourself to be considered for future openings, please submit your resume and your cover letter here.
Send us your resume!
We welcome speculative applications from all fields, including but not limited to:
Engineering (Full-Stack, Front-End, Mobile, DevOps)
Analytics (Data Science, AI/ML)
Product (Design, Product Management)
G&A (Finance, Recruiting, HR, D&I, Administration)
Please note that unfortunately we cannot reply to every submission, but we appreciate every expression of interest in Pitch and will be in touch as new opportunities arise.
Curious what it's like to work at Pitch? Find out more about how Pitch operates as a remote-first company through using powerful collaboration tools and dogfooding our own products!
Pitch was founded in Berlin, but as a remote-first company, our team works together from all over the world. With that mindset, we're building an inclusive workplace that invites diverse perspectives, and values talent from diverse personal and professional backgrounds. For more specifics on how we honour our commitment to diversity in our hiring process, check out our Recruiting D&I Pledge.
Sounds like a good fit? Join us on our mission to enable every team's best thinking - we look forward to hearing from you!
Not quite sure whether that's a role for you? No problem! If you can't find any open role that caught your eye, but are interested in working at Pitch, you can always submit your resume here. We will follow up as soon as we open up a position that matches your skillset and aspirations!