User Researcher - Parental Leave Cover (m/f/d)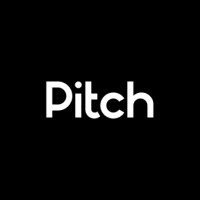 Pitch
Berlin, Germany
Posted on Tuesday, September 12, 2023
Pitch is the collaborative presentation platform for modern teams. With a focus on real-time collaboration, smart workflows, and intuitive design features, we make it fast and delightful for teams to create and deliver beautiful presentations. Our presentation and template galleries give everyone the ability to publish their own standout work, learn from one another, and find the creative spark for their next presentation. Tens of thousands of teams have made the switch to Pitch, including top brands like Intercom, Superhuman, and Notion. We've raised over $135 million to date, and have been recognized by FT-backed Sifted as Europe's Top B2B Soonicorn in 2022. And we're just getting started.
We are seeking a User Researcher to join our team in Berlin for at least one year to cover while one of our User Researchers is on parental leave. In this role, you'll be responsible for helping the teams understand our existing and prospective users, and using the insights gained to help drive product decisions.
What you'll do
Play a key role in shaping Pitch's user research and insights practice. We're still evolving the product and our internal processes, so ingenuity and flexibility are key assets!
Use a variety of research methods to glean insights from our users and prospects. Potential methods will include: In-depth interviews, observation studies, surveys, usage pattern analysis, and online community engagement via email and messaging platforms.
Work closely with other insights functions: Analytics, Marketing, Community Support, Customer Success and more.
Work cross-functionally with product, marketing and engineering teams, ensuring actionable user insights are represented and considered in all decisions.
Engage with our user community via online forums to learn from them, gather insights and identify opportunities.
Bring insights to life within the organization by figuring out how to spread the knowledge within the wider team.
Who we are looking for
3+ years of experience conducting research for product development.
Someone who is able to set their own goals, and drive the research forward on their own initiative.
An ability to communicate research findings in interesting and creative ways across the whole team.
Experience with both qualitative research and quantitative approaches.
Excellent communication skills and the ability to explain and surface findings to a variety of different teams in different levels of granularity.
Experience helping teams drive decisions through insights and evidence.
As a startup, we're also very interested in any more bonus skills you might have that might be useful to the team.
Sounds like a perfect fit? Got questions? We'd love to hear from you!
Curious what it's like to work at Pitch? Find out more about how Pitch operates as a remote-first company through using powerful collaboration tools and dogfooding our own products!
Pitch was founded in Berlin, but as a remote-first company, our team works together from all over the world. With that mindset, we're building an inclusive workplace that invites diverse perspectives, and values talent from diverse personal and professional backgrounds. For more specifics on how we honour our commitment to diversity in our hiring process, check out our Recruiting D&I Pledge.
Sounds like a good fit? Join us on our mission to enable every team's best thinking - we look forward to hearing from you!
Not quite sure whether that's a role for you? No problem! If you can't find any open role that caught your eye, but are interested in working at Pitch, you can always submit your resume here. We will follow up as soon as we open up a position that matches your skillset and aspirations!