Packaging Designer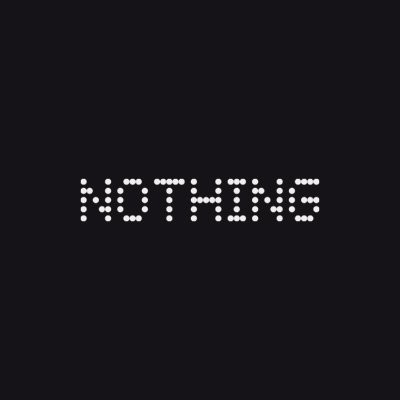 Nothing
Design
London, UK
Posted on Saturday, November 18, 2023
Who are we?
Here at Nothing, we're building a world where tech is fun again. Remember a time where every new product made you excited? We're bringing that back.
To get there we're gathering the creative and the curious. Those that are passionate enough to question the old and embrace the new. In return, you'll be part of a movement . Contributing to a global ecosystem of products that bring joy to people's lives.
In just three years, we've sold over 1.5 million products worldwide, including Phone (1), which was listed on Time Magazine's Best Inventions of 2022 for Innovative Smartphone Design. In March 2023, we released our most powerful earbuds yet, Ear (2), and in July, we launched the highly anticipated Phone (2), marking our US debut and our first second-generation smartphone. A few months later in September we launched CMF by Nothing. Our new sub-brand focused on making wonderful design accessible to all.
Our Culture
Radical spirit drives everything we do and spans seven offices around the globe. Our 4 core values sit at the heart of everything we do:

Be the change - we are proactive, action orientated and drive change, stepping outside of our comfort zone
Pride in the product - we obsess over detail, always improving and staying curious about tech and the world
Thrive on Diversity - we welcome differences, listen & communicate with respect and collaborate to build strong teams
Survive - we empower everyone to act as an owner and understand the business as a whole which leads to delivering exceptional results
If that sounds like something you'd like to be part of, read on…….
The Role:
We're building a design team in London and are looking for people of all genders, nationalities, backgrounds and experience levels to help us to invent groundbreaking technology products. Our audience is global, and tech needs new voices at the table, so we're serious about building a talented team with a wide range of backgrounds and perspectives.
As a Packaging Designer at Nothing, you'll be central to shaping the look and feel of our product packaging, from concept through to execution.
As a team, our Design practice covers a wide range of disciplines - Industrial Design, Engineering, Experience & Interaction Design, CMF, Connectivity, Sound, Emerging Technologies and more. In addition to your core skills as a Packaging Designer, we're interested to hear about your own superpowers, both in and out of work, and how they might contribute to our technological re-invention.
We are seeking a creative and innovative Packaging Designer to join our creative team. You will play a crucial role in developing innovative packaging solutions that not only protect and preserve our products but also enhance their brand identity, product experience and appeal to our target audience whilst delivering on sustainability targets. You will have the opportunity to work on a diverse range of projects, from designing packaging for new product launches to revamping existing packaging to align with our evolving brand strategy.
Responsibilities:
Interesting and original concept generation
Creative and collaborative problem solving
Excellent visual and verbal communication
Meticulous attention to detail
Intuitive appreciation for user-centred design
Confidence designing for a brand with a bold aesthetic direction and a clear vision
Amazing collaboration skills
Honesty, transparency and empathy - we do what we say we're going to do and we look after each other
Great taste
Requirements:
Proficient in the latest 2D/3D CAD and rendering tools (Adobe CC, Solidworks, Rhino, Keyshot)
Confident working hands-on through various methods of physical prototyping
Excellent knowledge of manufacturing processes, materials and print production methods with an emphasis on sustainability
Experience in working closely with vendors and managing projects through all stages of the design and production process
Ability to think strategically with a view to creating a consistent packaging portfolio
Good understanding of designing packaging for consumer electronics
Ability to translate brand guidelines into packaging graphics
We are an equal opportunity employer and will always promote a more diverse and inclusive environment. We are committed to being a welcome employer for all candidates.