Senior Manager, Culture Marketing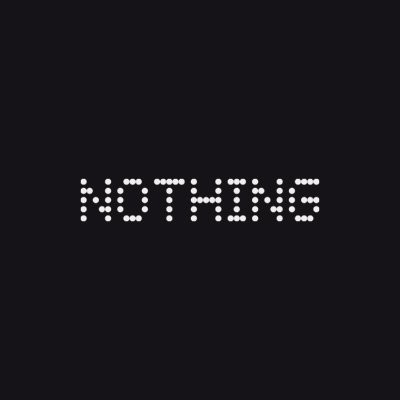 Nothing
Marketing & Communications, People & HR
London, UK
Posted on Saturday, November 11, 2023
Who are we?
Here at Nothing, we're building a world where tech is fun again. Remember a time where every new product made you excited? We're bringing that back.
To get there we're gathering the creative and the curious. Those that are passionate enough to question the old and embrace the new. In return, you'll be part of a movement . Contributing to a global ecosystem of products that bring joy to people's lives.
In just three years, we've sold over 1.5 million products worldwide, including Phone (1), which was listed on Time Magazine's Best Inventions of 2022 for Innovative Smartphone Design. In March 2023, we released our most powerful earbuds yet, Ear (2), and in July, we launched the highly anticipated Phone (2), marking our US debut and our first second-generation smartphone. A few months later in September we launched CMF by Nothing. Our new sub-brand focused on making wonderful design accessible to all.
Our Culture
Radical spirit drives everything we do and spans seven offices around the globe. Our 4 core values sit at the heart of everything we do:

Be the change - we are proactive, action orientated and drive change, stepping outside of our comfort zone
Pride in the product - we obsess over detail, always improving and staying curious about tech and the world
Thrive on Diversity - we welcome differences, listen & communicate with respect and collaborate to build strong teams
Survive - we empower everyone to act as an owner and understand the business as a whole which leads to delivering exceptional results
If that sounds like something you'd like to be part of, read on…….
The Role:
We are seeking a Marketing Lead who is passionate about the intersection of technology, culture, and influencer marketing to join our team.You will be responsible for shaping and executing innovative marketing strategies that leverage influencers and popular culture to promote our products and brand. You will play a pivotal role in driving brand awareness and engagement.
Responsibilities
Influencer Marketing Strategy: Develop and execute influencer marketing strategies that align with Nothing Technology's brand and product goals. Identify and onboard influential individuals and organizations who can authentically represent our brand.
Culture Marketing: Stay up-to-date with current cultural trends, events, and movements that can be leveraged to promote our products. Develop brand marketing campaigns that tap into relevant cultural moments.
Content Collaboration: Collaborate with influencers, creators, and cultural partners to produce engaging and authentic content that resonates with our target audience.
Relationship Management: Manage relationships with influencers and cultural partners, ensuring a positive and productive collaboration. Negotiate contracts and compensation when necessary.
Campaign Analysis: Continuously analyze the performance of influencer and culture marketing campaigns, using data and metrics to assess the effectiveness of each initiative. Adapt strategies based on insights.
Budget Management: Develop and manage the budget for influencer and culture marketing activities, ensuring cost-effectiveness and ROI.
Cross-functional Collaboration: Work closely with the brand, creative, product, content, and social media teams to ensure alignment and integration of influencer and culture marketing into broader marketing strategies.
Compliance and Legal: Ensure all influencer marketing activities comply with relevant regulations and guidelines. Draft and review contracts to protect the company's interests.
Requirements
Proven experience in influencer marketing and culture marketing, ideally within the tech or consumer electronics industry
Strong knowledge of pop culture, internet culture, and social media trends
Exceptional communication and negotiation skills
Proficiency in data analysis and marketing analytics tools
Creative thinking and a keen eye for emerging trends
Strong project management skills
Results-driven with a focus on achieving measurable outcomes
A passion for technology and a deep understanding of Nothing Technology's brand
Bachelor's degree in Marketing, Business, or a related field. Master's degree is a plus
We are an equal opportunity employer and will always promote a more diverse and inclusive environment. We are committed to being a welcoming employer for all candidates.
We are an equal opportunity employer and will always promote a more diverse and inclusive environment. We are committed to being a welcome employer for all candidates.