Research & Insights Manager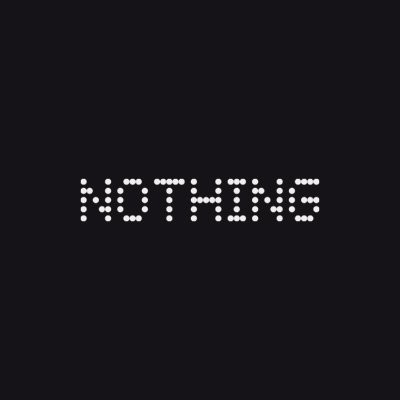 Nothing
Administration
London, UK
Posted on Tuesday, November 7, 2023
Who are we?
Here at Nothing, we're building a world where tech is fun again. Remember a time where every new product made you excited? We're bringing that back.
To get there we're gathering the creative and the curious. Those that are passionate enough to question the old and embrace the new. In return, you'll be part of a movement . Contributing to a global ecosystem of products that bring joy to people's lives.
In just three years, we've sold over 1.5 million products worldwide, including Phone (1), which was listed on Time Magazine's Best Inventions of 2022 for Innovative Smartphone Design. In March 2023, we released our most powerful earbuds yet, Ear (2), and in July, we launched the highly anticipated Phone (2), marking our US debut and our first second-generation smartphone. A few months later in September we launched CMF by Nothing. Our new sub-brand focused on making wonderful design accessible to all.
Our Culture
Radical spirit drives everything we do and spans seven offices around the globe. Our 4 core values sit at the heart of everything we do:

Be the change - we are proactive, action orientated and drive change, stepping outside of our comfort zone
Pride in the product - we obsess over detail, always improving and staying curious about tech and the world
Thrive on Diversity - we welcome differences, listen & communicate with respect and collaborate to build strong teams
Survive - we empower everyone to act as an owner and understand the business as a whole which leads to delivering exceptional results
If that sounds like something you'd like to be part of, read on…….
The Role:
We are looking for an experienced and motivated Lead, Research & Insights to join our global marketing team and build a best-in-class reporting and analytics function to enable the next phase of business growth. This leader is a research and data analytics expert with a comprehensive understanding of business intelligence, customer needs & psychological drivers, and competitive landscapes; they have great project management capabilities. This role is responsible for developing and delivering the learning agenda to inform our global marketing strategy.

The candidate will partner with other internal teams and external partners to dive deep into data, develop data-driven insights, establish strategic markets and target audiences, and develop and set tactical priorities. They will be responsible for deeply understanding our target audience and customers, educating the organization, and developing actionable insights that can impact results. They will monitor competitive activity, trends, and developments. The role requires that you are able to think innovatively, challenge current practices, and influence across the organization while earning trust. You should be comfortable making decisions in ambiguity.


This is a hands-on role and, to start, the only person in the function with a view to building a business case and growing a team over time. This role will work closely with, and report to, the Director of Growth Marketing & Research.
Responsibilities:
Build the Research & Insights function from ground up to support strategic organisation goals
Create a culture of insights across the organization
Build the research roadmap to understand Nothing's target audiences, key sub-segments, and their behaviours, needs, and mindsets
Provide insightful recommendations to the marketing team's approach by leveraging marketing data, insights, advertising & campaign KPIs, and brand metrics
Establish a baseline, and monitor Nothing's brand health
Act as a key decision maker for data related vendors (e.g., analytics, media, research, business intelligence), including budget recommendations, vendor selection, contract renewals, tool access/seat licenses, etc.
Research the competitive landscape and identify gaps and needs for optimizations across marketing channels
Communicate data-driven insights and recommendations through research reports and presentations
Requirements:
+7 years of experience leading or working at a senior level within a high performing Research & Insights team
Experience using data and metrics to measure impact and determine improvements
Experience presenting metrics and progress to goal to senior leadership
Experience using data and metrics to drive improvements
Experience with Excel or Tableau (data manipulation, macros, charts and pivot tables)
Experience of project management and proven ability to deliver projects on time and to budget
Experience managing vendors/partners and budgets
Experience driving direction and alignment with large cross-functional teams and partners
Professional experience with smartphones, audio, and/or other hardware
We are an equal opportunity employer and will always promote a more diverse and inclusive environment. We are committed to being a welcome employer for all candidates.