People Operations Lead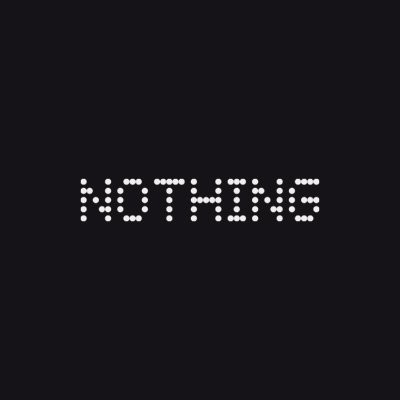 Nothing
People & HR, Operations
Gurugram, Haryana, India
Posted on Wednesday, October 25, 2023
Who are we?
Here at Nothing, we're building a world where tech is fun again. Remember a time where every new product made you excited? We're bringing that back.
To get there we're gathering the creative and the curious. Those that are passionate enough to question the old and embrace the new. In return, you'll be part of a movement . Contributing to a global ecosystem of products that bring joy to people's lives.
In just three years, we've sold over 1.5 million products worldwide, including Phone (1), which was listed on Time Magazine's Best Inventions of 2022 for Innovative Smartphone Design. In March 2023, we released our most powerful earbuds yet, Ear (2), and in July, we launched the highly anticipated Phone (2), marking our US debut and our first second-generation smartphone. A few months later in September we launched CMF by Nothing. Our new sub-brand focused on making wonderful design accessible to all.
Our Culture
Radical spirit drives everything we do and spans seven offices around the globe. Our 4 core values sit at the heart of everything we do:

Be the change - we are proactive, action orientated and drive change, stepping outside of our comfort zone
Pride in the product - we obsess over detail, always improving and staying curious about tech and the world
Thrive on Diversity - we welcome differences, listen & communicate with respect and collaborate to build strong teams
Survive - we empower everyone to act as an owner and understand the business as a whole which leads to delivering exceptional results
If that sounds like something you'd like to be part of, read on…….
The Role:
In a year, we've grown from an idea to a 400+ people-strong global team with offices in seven regions, and our growth isn't stopping there. Next up, we're looking for a People Operations Senior Manager to support our growing team in India. This role will report into our Global Director of People Operations.
Our ideal candidate will be a generalist within the world of People Operations, comfortable both with hands-on tactical tasks as well as designing and implementing strategic projects. We are looking for someone who can help us build operational excellence in our nascent People Operations function and create an amazing employee experience that allows our team to do their best work. Every day will be different, encompassing both standard HR activities like resolving employee queries and keeping our HRIS up-to-date, as well as exciting project-based work, like revamping our approach to new hire onboarding.
Responsibilities:
Be the front line to our team, helping to quickly and enthusiastically resolve people-related issues and questions
Build programs to support our team, beginning with new hire onboarding
Manage People Ops workflows, like employee status changes, compliance, benefits and leave, and payroll in collaboration with our Finance team
Optimize processes and systems that will improve our approach to People Operations
Help us continue to build a diverse team by managing our visa license and supporting the team with their sponsorship needs
Build strong relationships across the team and keep a pulse on overall engagement
Collect data points and benchmark our programs against the companies we compete with for Talent
Partner with the Director of People Ops on developing future L&D and training programs
In the very short-term, help us with keeping our WeWork office in great shape
Be a core values and cultural champion at Nothing
About You:
You love working in People Operations and believe in the impact a well-run People organization can make on the overall health and success of a business
You have 10-12 years of experience working in an HR or People function in a fast growing start-up or consumer electronics industry or ideally experience in both
You have a high EQ and consider empathy to be one of your strengths
You sweat the details and run a tight ship when it comes to being organised, communicative and thorough
You are comfortable with ambiguity and change, and consider yourself more of a builder than just a maintainer
You are able to work within constraints, but will always look for opportunities to improve the employee experience
You are proactive, motivated and driven, and seek opportunities that optimise for your learning and growth
You like to have fun at work; even when the work is hard, you find time for a laugh or a catch-up with your teammates
We are an equal opportunity employer and will always promote a more diverse and inclusive environment. We are committed to being a welcome employer for all candidates.