Marketing Manager - CMF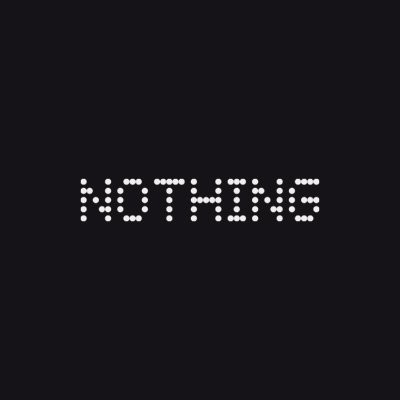 Nothing
Marketing & Communications
Gurugram, Haryana, India
Posted on Wednesday, October 18, 2023
Who are we?
Here at Nothing, we're building a world where tech is fun again. Remember a time where every new product made you excited? We're bringing that back.
To get there we're gathering the creative and the curious. Those that are passionate enough to question the old and embrace the new. In return, you'll be part of a movement . Contributing to a global ecosystem of products that bring joy to people's lives.
In just three years, we've sold over 1.5 million products worldwide, including Phone (1), which was listed on Time Magazine's Best Inventions of 2022 for Innovative Smartphone Design. In March 2023, we released our most powerful earbuds yet, Ear (2), and in July, we launched the highly anticipated Phone (2), marking our US debut and our first second-generation smartphone. A few months later in September we launched CMF by Nothing. Our new sub-brand focused on making wonderful design accessible to all.
Our Culture
Radical spirit drives everything we do and spans seven offices around the globe. Our 4 core values sit at the heart of everything we do:

Be the change - we are proactive, action orientated and drive change, stepping outside of our comfort zone
Pride in the product - we obsess over detail, always improving and staying curious about tech and the world
Thrive on Diversity - we welcome differences, listen & communicate with respect and collaborate to build strong teams
Survive - we empower everyone to act as an owner and understand the business as a whole which leads to delivering exceptional results
If that sounds like something you'd like to be part of, read on…….
We are looking for a Marketing Manager - CMF who will be responsible for planning and executing key marketing campaigns as well as manage product marketing and category for our newly launched sub-brand CMF by Nothing (https://in.cmf.tech/)
What you'll do:
1. Market Research and Analysis:
· Conduct in-depth market research to understand IoT device industry trends, customer needs, and competitive landscape.
· Analyze market data and consumer feedback to identify opportunities and threats.
2. Marketing Strategy:
· Develop a strategic marketing plan for CMF devices to achieve sales and brand awareness goals.
· Create a clear value proposition and positioning for CMF.
· Identify target customer segments and define buyer personas for different products.
3. Product Promotion:
· Develop and execute marketing campaigns to promote CMF devices across various online and offline channels.
· Plan and coordinate product launches, including events, webinars, and digital marketing campaigns.
· Create compelling product messaging and collateral in conjunction with global creative team.
4. Digital Marketing:
· Oversee digital marketing efforts, including social media marketing, content marketing, SEO/SEM, email marketing, and online advertising.
· Manage the CMF website.
5. Public Relations:
· Work with PR agency to build and maintain relationships with industry influencers, press, and media.
· Coordinate press releases and media coverage to increase product visibility.
6. Sales Support:
· Collaborate with the sales team to provide them with necessary marketing materials and tools to drive CMF device sales across Ecomm (Flipkart) and Offline.
· Develop training materials for the sales team to ensure they are well-informed about product features and benefits.
7. Budget Management:
· Create and manage the marketing budget for CMF devices.
· Monitor and report on the effectiveness of marketing campaigns and adjust strategies as needed.
8. Data Analysis:
· Use data and analytics tools to measure the impact of marketing efforts, track KPIs, and make data-driven decisions. Top of Form
9. Product development Bottom of Form
· Work with Global product team to ensure product portfolio which exceeds consumer needs and has features superior to competition products
· Ensure launched product is consumer tested and is bug free to ensure a superior customer experience
What we are looking for:
10+ years of work experience in Project management, Category and Product marketing in the mobile industry is a must
MBA/PGDM in Marketing from a premier B school
Robust understanding of the different marketing channels and functions
Strong project management skills and prior experience in working on platforms
Ability to think critically, strategic and creatively
Ability to manage multiple stakeholders and deliver projects on time.
Enjoys the hustle of a startup.
We are an equal opportunity employer and will always promote a more diverse and inclusive environment. We are committed to being a welcome employer for all candidates.