ODM Sourcing (Audio)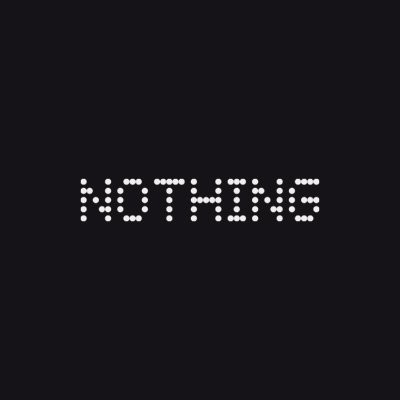 Nothing
Shenzhen, Guangdong, China
Posted on Thursday, October 12, 2023
Who are we?
Here at Nothing, we're building a world where tech is fun again. Remember a time where every new product made you excited? We're bringing that back.
To get there we're gathering the creative and the curious. Those that are passionate enough to question the old and embrace the new. In return, you'll be part of a movement . Contributing to a global ecosystem of products that bring joy to people's lives.
In just three years, we've sold over 1.5 million products worldwide, including Phone (1), which was listed on Time Magazine's Best Inventions of 2022 for Innovative Smartphone Design. In March 2023, we released our most powerful earbuds yet, Ear (2), and in July, we launched the highly anticipated Phone (2), marking our US debut and our first second-generation smartphone. A few months later in September we launched CMF by Nothing. Our new sub-brand focused on making wonderful design accessible to all.
Our Culture
Radical spirit drives everything we do and spans seven offices around the globe. Our 4 core values sit at the heart of everything we do:

Be the change - we are proactive, action orientated and drive change, stepping outside of our comfort zone
Pride in the product - we obsess over detail, always improving and staying curious about tech and the world
Thrive on Diversity - we welcome differences, listen & communicate with respect and collaborate to build strong teams
Survive - we empower everyone to act as an owner and understand the business as a whole which leads to delivering exceptional results
If that sounds like something you'd like to be part of, read on…….
岗位职责:
1.负责音频产品采购及供应链商务管理;
2.负责供应商开发管理,包括新供应商开发、导入、考核和供应商资源池管理;
3.负责根据公司产品线规划,分析行业供给侧资源和竞争形势,建立供应商开发计划,配置供应链资源并优化;
4.负责核心供应商战略关系建立及维护,并形成关键器件优势采购地位;
5.负责建立、健全、优化采购流程,并配合法务部门优化采购业务的合规性。
岗位要求 :
1. 本科及以上学历,英语可作为工作语言者优先;
2. 具备3年以上寻源或战略采购经验;
3. 具备较强的行业敏锐度,及逻辑分析能力、沟通能力、规划执行能力、判断决策能力和组织能力,谈判能力强;
4. 熟悉制造业供应链管理体系,对项目管理,运营管理,财经管理等有一定的了解。
We are an equal opportunity employer and will always promote a more diverse and inclusive environment. We are committed to being a welcome employer for all candidates.