Regional Director, Japan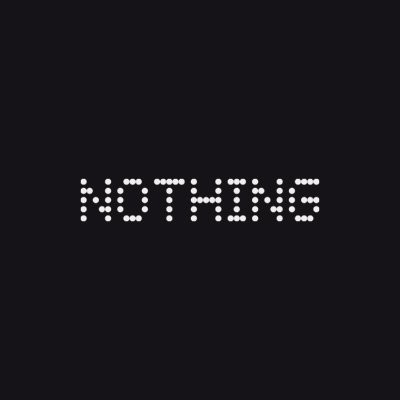 Nothing
Tokyo, Japan
Posted on Thursday, August 3, 2023
We're a London-based tech company on a mission to remove barriers between people and technology. To do this, we're crafting intuitive, seamlessly connected products that improve our lives without getting in the way. We think tech needs a change. In a world where products all look the same, we don't want to just make the same thing as everyone else. What we want is to create iconic products that we're proud to share with family and friends. And that means we have to do things differently. This is the spirit that drives and sustains everything we do.
In two years, we've grown from an idea to a 420+ people-strong global team with offices in four regions and have sold over 1.4 million products…
"In a short amount of time, Nothing has captured some of Apple's cultural Magic." - Forbes
"Nothing is the most hyped tech company in years" - GQ
"Nothing has brought a breath of fresh air." - Hypebeast
"The most exciting startup in consumer tech" - Input
Last summer we released Phone (1), our debut smartphone and the centre of our hugely ambitious consumer tech ecosystem. Launch week saw us trending on UK Twitter, clocking up YouTube views in the millions and securing press coverage in thousands of leading titles. We ended 2022 with the release of our third product: Ear (stick). 2023 has so far brought the latest addition to our audio range - say hello to Ear (2), mighty little things. But it doesn't stop there, because this summer, Nothing brings you Phone (2). Our latest smartphone, crafted with artistry, passion and innovation.
The Role:
We are looking for an enthusiastic General Manager who will be responsible for providing strategic business leadership and growth strategies in order to strengthen our market position and achieve desired business goals for the Japan market.
Responsibilities:
Develop a brand & growth strategy by shaping and communicating our global vision and mission in Japan.
Serve the role of brand custodian for all communication from tactical campaigns to external comms, etc.
Identify & plan differentiated and impactful growth strategies with focus on brand marketing & networking.
Drive local collaboration with business partners and like-minded brands to build audiences which are strategic to Nothing.
Define the core target group, value proposition, elasticities around core benefits etc. and create a short- and long-term brand & growth Strategy for the business.
Nurture and build Nothing community with focus on building a strong advocacy.
Collaborate with the global marketing team in aligning various business initiatives.
Manage sales & retail functions to create sales and marketing synergies.
Take ownership of regional P&L and utilize manage expenditures effectively.
Maintain brand standards and ensure compliances across all marketing and communication channels.
Identify competitors and evaluate their strategies and positioning and devise counter strategies.
Build and maintain collaborative and mutually beneficial relationships with channel partners and strategic collaborators.
Build, manage and coach a high performing team.
Skills & Experience:
Proven track record of building a successful business for an existing global brand in Japan
10-15 years of relevant work experience as CommercialGrowth/Marketing Head with Global FMCG, consumer tech or other new age companies/start-ups with exposure in leading growth/marketing teams is a must.
Strong growth mindset and deep understanding of the MZ generation in Japan. A leader who is bold enough to experiment with growth/marketing programs.
Strategical, logical, digitally savvy and ability to forge local partnership/collaborations to elevate business opportunities & brand imagery.
Strong managerial experience with careful attention to processes and frameworks aimed at continuously maximizing team's output efficiency.
Thorough understanding of all growth & marketing verticals and with a proven track record of successfully executing growth roadmap and 360° marketing campaigns.
Confident team builder, able to build a high performing and motivated team, prioritize their personal development and career progression.
Clear and persuasive communication skills, able to get buy-in from stakeholders within the company and our Japan partners to drive our joint business plans.
Has an entrepreneurial mindset and is comfortable with changing environments as well as multiple overlapping projects.
We are an equal opportunity employer and will always promote a more diverse and inclusive environment. We are committed to being a welcome employer for all candidates.