Social Media Manager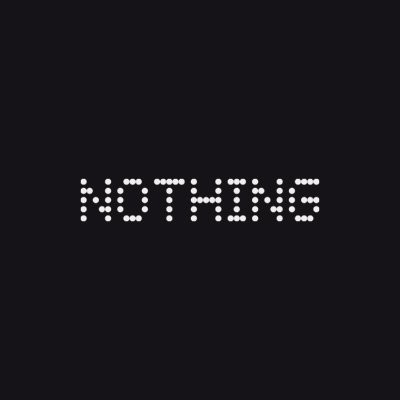 Nothing
Marketing & Communications
Gurugram, Haryana, India
Posted on Thursday, June 8, 2023
We're a London-based tech company on a mission to remove barriers between people and technology. To do this, we're crafting intuitive, seamlessly connected products that improve our lives without getting in the way. We think tech needs a change. In a world where products all look the same, we don't want to just make the same thing as everyone else. What we want is to create iconic products that we're proud to share with family and friends. And that means we have to do things differently. This is the spirit that drives and sustains everything we do.
In two years, we've grown from an idea to a 420+ people-strong global team with offices in four regions and have sold over 1.4 million products…
"In a short amount of time, Nothing has captured some of Apple's cultural Magic." - Forbes
"Nothing is the most hyped tech company in years" - GQ
"Nothing has brought a breath of fresh air." - Hypebeast
"The most exciting startup in consumer tech" - Input
Last summer we released Phone (1), our debut smartphone and the centre of our hugely ambitious consumer tech ecosystem. Launch week saw us trending on UK Twitter, clocking up YouTube views in the millions and securing press coverage in thousands of leading titles. We ended 2022 with the release of our third product: Ear (stick). 2023 brings the latest addition to our audio range that's crafted with artistry, passion and innovation. Say hello to Ear (2), mighty little things.
We are looking for an enthusiastic Social Media Manager who will be responsible for providing strategic marketing leadership and strategies in order to strengthen the company's market position and achieve desired business goals for India Region.
What you'll do:
Develop and execute social media strategies to promote our consumer electronic products, increase brand visibility, and drive customer engagement.

Create engaging and high-quality content for various social media platforms, including Facebook, Instagram, Twitter, LinkedIn, and YouTube.

Monitor and manage the organization's social media accounts, ensuring timely responses to comments, messages, and inquiries from customers and followers.

Regularly analyze social media metrics and performance data to evaluate the effectiveness of campaigns and make data-driven recommendations for improvement.

Stay up-to-date with the latest social media trends, tools, and best practices, and incorporate them into the organization's social media strategy.

Collaborate with the marketing team to align social media campaigns with overall marketing initiatives and ensure consistent brand messaging.

Work with PR to engage with influencers, bloggers, and industry professionals to expand the organization's social media reach and build relationships that drive brand advocacy.

Identify and leverage opportunities for user-generated content and encourage customers and followers to share their experiences with our mobile phone products.

Monitor industry trends, competitor activities, and customer feedback to identify potential risks and opportunities for the organization.

Stay informed about mobile phone industry developments, new product releases, and emerging technologies to effectively promote our products on social media.

Work with global digital marketing team and align the India plans accordingly

Work with designers on creatives and create copy for all social media posts
What we are looking for:
7-8 years of work experience Bachelor's degree in marketing, communications, design or a related field

Proven work experience as a Social Media Manager or similar role, preferably in the mobile phone, premium fashion or luxury industry

Strong knowledge of social media platforms, tools, and best practices.

Excellent written and verbal communication skills

Creative mindset with the ability to develop engaging and shareable content.

Proficiency in social media management and analytics tools

Strong analytical skills to interpret data and derive insights

Ability to multitask, prioritize, and meet deadlines in a fast-paced environment.

Knowledge of mobile phone technology, features, and industry trends

Strong attention to detail and organizational skills

Ability to work collaboratively as part of a team
We are an equal opportunity employer and will always promote a more diverse and inclusive environment. We are committed to being a welcome employer for all candidates.