Associate/Sr. Associate - Technical Support (Customer Service)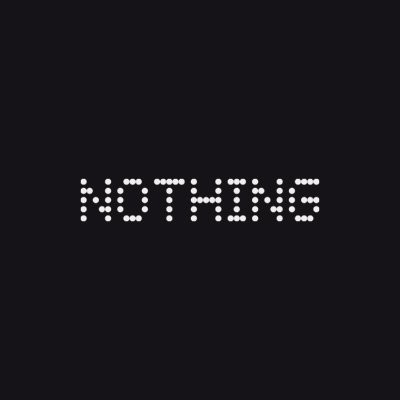 Nothing
IT, Customer Service
Gurugram, Haryana, India
Posted on Friday, April 28, 2023
We're a London-based tech company on a mission to remove barriers between people and technology. To do this, we're crafting intuitive, seamlessly connected products that improve our lives without getting in the way. We think tech needs a change. In a world where products all look the same, we don't want to just make the same thing as everyone else. What we want is to create iconic products that we're proud to share with family and friends. And that means we have to do things differently. This is the spirit that drives and sustains everything we do.
In two years, we've grown from an idea to a 420+ people-strong global team with offices in four regions and have sold over 1.4 million products…
"In a short amount of time, Nothing has captured some of Apple's cultural Magic." - Forbes
"Nothing is the most hyped tech company in years" - GQ
"Nothing has brought a breath of fresh air." - Hypebeast
"The most exciting startup in consumer tech" - Input
Last summer we released Phone (1), our debut smartphone and the centre of our hugely ambitious consumer tech ecosystem. Launch week saw us trending on UK Twitter, clocking up YouTube views in the millions and securing press coverage in thousands of leading titles. We ended 2022 with the release of our third product: Ear (stick). 2023 brings the latest addition to our audio range that's crafted with artistry, passion and innovation. Say hello to Ear (2), mighty little things.
What you'll do:
To manage technical support, in coordination with Software, Hardware, product and testing teams.
To manage field technical KPIs and maintain as per the company standard:

Repeat repair
Correct spares consumption
Cost per call,
Consumption of spare parts per incident, etc.
Productivity output of technical.

To manage technical and process trainings to service partner, ASCs and the contact center.
Conduct monthly assessments for the evaluation.
Responsible for quality samples and logs collection from the field.
Responsible for NPI preparation for upcoming launches.
Preparation of FFR (Filed fault report) and coordination with R&D team for product quality improvement.
Process bulletin, technical bulletin and FAQ creation.
Regular audit to the service partner, ASCs and warehouse.
Audit of field return devices and spare parts.
Driving customer satisfaction
What we are looking for:
Strong technical experience in the Consumer electronic industry (minimum 07 years) with a proven and successful track record.
At least a Diploma or Bachelor's Degree
Significant experience of developing and working with highly technical systems geared towards optimizing Customer Service Operations and Service deliveries
Effective planning and efficient execution is key to the role
Good Communication skills
We are an equal opportunity employer and will always promote a more diverse and inclusive environment. We are committed to being a welcome employer for all candidates.