Senior Manager,Online Sales (India)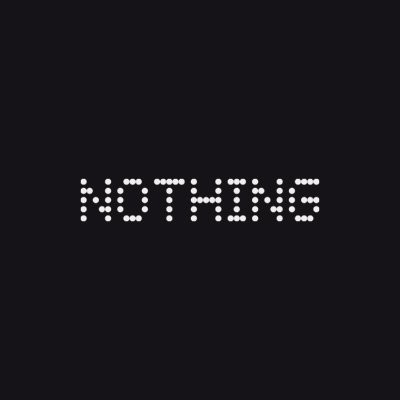 Nothing
Sales & Business Development
Gurugram, Haryana, India
Posted on Tuesday, April 18, 2023
We're a London-based tech company on a mission to remove barriers between people and technology. To do this, we're crafting intuitive, seamlessly connected products that improve our lives without getting in the way. We think tech needs a change. In a world where products all look the same, we don't want to just make the same thing as everyone else. What we want is to create iconic products that we're proud to share with family and friends. And that means we have to do things differently. This is the spirit that drives and sustains everything we do.
In two years, we've grown from an idea to a 420+ people-strong global team with offices in four regions and have sold over 1.4 million products…
"In a short amount of time, Nothing has captured some of Apple's cultural Magic." - Forbes
"Nothing is the most hyped tech company in years" - GQ
"Nothing has brought a breath of fresh air." - Hypebeast
"The most exciting startup in consumer tech" - Input
Last summer we released Phone (1), our debut smartphone and the centre of our hugely ambitious consumer tech ecosystem. Launch week saw us trending on UK Twitter, clocking up YouTube views in the millions and securing press coverage in thousands of leading titles. We ended 2022 with the release of our third product: Ear (stick). 2023 brings the latest addition to our audio range that's crafted with artistry, passion and innovation. Say hello to Ear (2), mighty little things.
The Role:
We are looking for an enthusiastic Senior Manager - Online Sales in our India Team. Person will be responsible for building a strong connect with our online strategic partner and identifies new ways of building and growing the online presence of Nothing.
What you'll do:
Develop Innovative Sales Opportunities: Finding new ways to build and grow online sales is a primary task for online sales managers. They work with their team to find new ways to promote a product or service and create incentive plans to achieve marketing goals.
Work with Clients to Establish Goals: Online sales managers develop positive client relationships and work closely with clients to establish marketing goals and implement a strategy that meets their requirements. A key part of this is understanding the clients' needs so that products can be tailored to them.
Make Sales Forecasts: Online sales managers observe market trends and online sales data to develop sales forecasts, which they use to build effective strategies.
Create Sales Reports: Online sales managers need to produce regular reports to highlight successes and failures and to showcase areas for improvement. This includes monitoring sales calls, new and closed sales, and any follow-up activities that may occur after a campaign has run.
Team Development: Online sales manager oversee the online sales team. This part of their role involves hiring and training new and existing staff on the latest sales techniques, online trends, and software. They also ensure that all members of the sales team comply with company policies, procedures, and business regulations.
What we are looking for:
A Bachelor's or Master's Degree in Sales, Marketing, Advertising, Online/Internet Marketing, or other internet marketing-related studies or equivalent;
Minimum 10 years of progressive experience in online sales, advertising and sponsorship sales work with particular emphasis in digital/online media advertising sales;

Must have expert-level knowledge in the advertising and sponsorship sales field with proven, verifiable success stories in Consumers Electronics brand or e-commerce platform as well as advertising and media buying agencies and marketing organizations.
It is crucial that the incumbent be able to think big and is able to serve as a champion of the GTW brand and products while persuasively selling the benefits of online advertising and overcoming any objections.

Candidates must demonstrate exceptional communications in phone, written and face-to-face settings including presentations to large groups of high-level marketing executives;
Commitment to creativity, innovation, excellence, and great ideas;
Working experience in or with Flipkart and/or Amazon is a plus;
Working experience in smartphone company is a plus.
We are an equal opportunity employer and will always promote a more diverse and inclusive environment. We are committed to being a welcome employer for all candidates.