Retail Store Staff - All Levels - Full-Time & Part-Time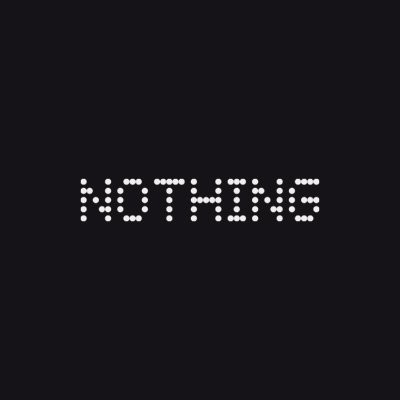 Nothing
London, UK
Posted on Thursday, March 30, 2023
We're a London-based tech company on a mission to remove barriers between people and technology. To do this, we're crafting intuitive, seamlessly connected products that improve our lives without getting in the way. We think tech needs a change. In a world where products all look the same, we don't want to just make the same thing as everyone else. What we want is to create iconic products that we're proud to share with family and friends. And that means we have to do things differently. This is the spirit that drives and sustains everything we do.
In two years, we've grown from an idea to a 420+ people-strong global team with offices in four regions and have sold over 1.4 million products…
"In a short amount of time, Nothing has captured some of Apple's cultural Magic." - Forbes
"Nothing is the most hyped tech company in years" - GQ
"Nothing has brought a breath of fresh air." - Hypebeast
"The most exciting startup in consumer tech" - Input
Last summer we released Phone (1), our debut smartphone and the centre of our hugely ambitious consumer tech ecosystem. Launch week saw us trending on UK Twitter, clocking up YouTube views in the millions and securing press coverage in thousands of leading titles. We ended 2022 with the release of our third product: Ear (stick). 2023 brings the latest addition to our audio range that's crafted with artistry, passion and innovation. Say hello to Ear (2), mighty little things.
The Role:
We're often looking for full-time & part-time Retail Staff to join our team at our exciting new store in the heart of central London. We're not hiring right now, but that could change at any time. If you'd like us to keep your details on file and reach out to you when we're next hiring store staff - apply below!
We're always interested in hearing from creative, forward thinking customer focused individuals who want to play a key role in this exciting new chapter for Nothing. Our Retail team understand their roles as brand and product ambassadors and effortlessly display pride in the product; they are driven to create a unique and innovative retail experience and are key players in defining what Nothing feels like in the physical world.
Responsibilities:
Providing exceptional customer service, bringing the brand ethos to life through storytelling

Represent our brand and our core values

Offer your expert advice on our products

Maintaining the highest level of product knowledge and expertise to help our guests navigate the shopping experience

Upholding the integrity and visuals of the space

Staying on top of necessary store processes and operations to keep the store running smoothly

Greet customers and make them feel welcome

Proactively engage and interact with customers, offering assistance and responding to queries about products and purchases

Provide knowledgeable recommendations according to our customers' needs

Efficiently operate all POS systems and support store visitors with sales, exchanges and returns

Stay up to date with sales and consumer trends to help support and achieve our sales objectives

Support the Store Manager with stock control, stock management and loss prevention
Requirements:
Exceptional communication and interpersonal skills

Customer focus mindset

Deep and extensive knowledge of all products

Genuine passion and enthusiasm for Nothing's product portfolio

Strong creative problem solving and decision making when it comes to dealing with customers

Personable and empathetic attitude

You take ownership of your role

You hold yourself to a higher standard, and always look for opportunities to improve things for yourself and those around you

You are a host. You care about making sure that people feel welcomed and looked after in your space
You have an eye for detail

You understand that the little things make all the difference

You are passionate about what you do and proud of the brand and products you represent
We are an equal opportunity employer and will always promote a more diverse and inclusive environment. We are committed to being a welcome employer for all candidates.