Product Designer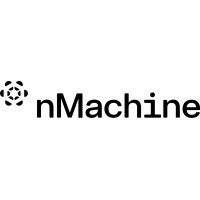 nMachine
Product, Design
New York, NY, USA
Posted on Wednesday, May 24, 2023
You are nMachine's first full time time product designer, imagining the all important look and feel of nMachines and the tools that create them.
You will work on
The design and UX of the platform studio web application, which is somewhere between a CAD tool and a drag-and-drop no-code editor.
The design and UX of the nMachine rendering engine, which turns nMachine specifications into the platforms users interact with.
The design and UX of the vendor portal, which acts as the app store back office for vendors distributing their applications with nMachine.
Graphics and branding.
You may be a fit if you
Enjoy being a specialist, obsessing over difficult, narrow problems.
Crave ownership. You are joining a founding team.
Have never worked for a company whose product you were not aching to show your friends.
Thrive in a hardcore engineering team culture.
Want competence and drive to be the first things people see in you.
What we're looking for
Entrepreneurial ownership: you can acknowledge feedback, fix mistakes, and learn from quick experimentation
Strong collaboration and communication: you influence product thinking through articulate design decisions
User advocacy: you're a voice for our users and comfortable facilitating user research with demanding users
Design advocacy: you want to build and evolve a design culture across the company
Design rigor: you can build intuitive experiences in complex domains, you're comfortable with ambiguity and asking questions
Hard skills: strong visual design skills, experience with Figma
Bonus Domain Experience
You have participated in the design of developer tools or developer-focused products.
You have participated in the design of low or no code editors, such as CAD tools, business process automators, or modern no-code application builders.
You have participated in the design of tools designed around extreme productivity in workplace environments, ideally for the enterprise.