Senior Software Engineer - Streamable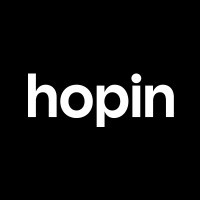 Hopin
Software Engineering
Spain · Remote
Posted on Monday, October 16, 2023
Who are we?
Hopin is in a unique position to play a role in the next decade of customer engagement, offering our customers an innovative suite of best-in-class video interaction and community experience products. Through our suite of audience engagement tools you can create community experiences.
Introducing Streamable. Streamable is on a mission to make video hosting fast and easy for anyone building an audience. Streamable has a large customer base, growing revenue, and excellent organic traffic, but the team is still small. That means that each team member plays a vital role in driving the company's success. Streamable is an excellent opportunity for individuals who thrive in a collaborative, high-skilled entrepreneurial environment. If you are passionate about contributing to a growing company and making a meaningful impact, Streamable could be the perfect fit for you.
A bit about Streamable
The easiest, professional video hosting platform for creators, freelancers, and businesses

Lightning fast to upload, edit, and share videos online

Loved by over 50 million users and customers from 122 countries

Challenging 'traditional hosts' by making it easier and more affordable to get your video out there, wherever you're building an audience

Big opportunities for ML and AI innovation in video hosting, editing, and engagement
The Role
We are seeking a highly skilled Senior Full Stack Engineer with a proven track record of building robust applications using NodeJS, ReactJS, Javascript/Typescript, and CSS. The ideal candidate should have a passion for creating outstanding products, and acute attention to detail that ensures their code is of the highest quality. As a Senior Full Stack Engineer, you will be responsible for taking ownership of the codebase from development to deployment, ensuring that it meets the needs of our passionate and engaged customer base. Your daily tasks will include coding, leading technical discussions, participating in architecture tasks, defining features, and planning how to scale Streamable to meet future demand.
About You
World Class Javascript or Typescript skills.

Full Stack experience with React and Node.

Experienced creating smooth user interfaces with React, CSS and HTML.

Proven ability to take an idea and bring it into reality, we are big believers in owning what you build.

Passion for clean and appropriately tested code.

Strong understanding of different software development practices and how each can help ship more value to our customers
Nice to have
Experience working with Python

Experience working with video technology, like FFMPEG and GStreamer

Experience with infrastructure tools like Docker, Kubernetes, Terraform, etc
The Offer
Fully remote, global team

Flexible schedules

Laptop assigned, Mac or Dell (Windows)

Health Insurance Support

Parental Leave

$1000 USD for Home-Office Set up
$100 USD monthly remote work stipend
$1500 USD for Learning & Development
A little about us

We would love for you to try each of the platforms yourself, but for now, here's a high level description of how each of the Hopin products work together as an ecosystem:
StreamYard - great for creating professional live streams, multistreaming, recording video content, podcasts, and streaming webinars..

Streamable - great for uploading, editing, and sharing your videos easily online.


Superwave - great for building online community with conversations structured around content.
Where and How We Hire
Being a remote company enables us to hire the best talent from selected locations around the world. We can engage with you in any of our jurisdictions listed below, all you need to do is demonstrate the legal right to work and be physically present in that country. Some roles may have specific workforce location requirements which will be noted on the job description.
Entity: Canada, UK, USA, Ireland
Employer of Record: India, Portugal, Spain
Full Time Contractor (Self Employed): Argentina, Honduras, U.A.E., Uruguay

At Hopin, we're committed to cultivating an environment that promotes equality, diversity, and inclusion. We are a global community and we believe our unique qualities must be celebrated as they are critical to our innovation. It's essential to us that you bring your authentic self to work every single day, no matter your age, ethnicity, religion, citizenship, gender identity, sexual orientation, disability status, neurodiversity, or otherwise. Inclusion isn't just an initiative at Hopin. We strive to embed it not just into our core values but throughout our entire ecosystem.