Staff Video Engineer - Studio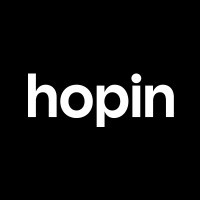 Hopin
Canada · Remote
Posted on Wednesday, October 4, 2023
Who are we?
Hopin is in a unique position to play a role in the next decade of customer engagement, offering our customers an innovative suite of best-in-class video interaction and community experience products. Through our suite of audience engagement tools you can create community experiences.
A bit about StreamYard
Live streaming is a great medium for storytelling – and telling great stories benefits everyone. Whether you're a creator, content marketer, entrepreneur, or just someone with something to say, live streaming is an exciting and effective way to spread your message.
But live streaming tools are very complicated. You shouldn't need to spend thousands of dollars on a computer, or learn about encoding, just to start live streaming. The world misses out on so many great creators because of these barriers.
Enter StreamYard - a streaming tool that anyone can use – a tool that's fun instead of stressful – a tool that's simple, but powerful enough to create engaging content. We want people who aren't techy, or who simply don't want to deal with the hassle of streaming, to still go live, share their stories, and grow their own communities, and that's why we work tirelessly to improve our tool and create the best experience possible for our StreamYard community.
Team
The StreamYard Studio team develops the core 'studio' experience that StreamYard users interact with on a daily basis. You'll be working with the team that delivers WebRTC for cameras, video and screen sharing as well as developing studio customisation, local recording and other cool features that allow creators to let their content stand out
The Role
We are looking for a skilled Javascript Video Engineer to join our live streaming studio team. You will own the development lifecycle, we are using tools such as Docker, Kubernetes and GCP to deploy, host and manage our applications. You will work in a fast paced environment with a global remote team, you will be valued for your impact and have the opportunity to mentor and be mentored by some of the best engineers in the business.
About You
Excellent JavaScript Video Engineer that enjoys solving hard problems
Experience with Live Streaming, WebRTC or other related video technologies
Excellent development skills with Node.js and in the browser
You will be fluent with Javascript or Typescript and have an excellent knowledge of modern best practices
Deployed customer-facing software into a production environment
Solid experience working in an agile development environment
Passion for clean and appropriately tested code
Strong analytical and critical thinking
Fantastic communication skills
Nice to have
Strong experience with video engineering and a good understanding of FFmpeg/Gstreamer
Low-level browser experience, eg. digging into chromium source code or working on WebRTC internals
Experience debugging audio issues, building transcoding pipelines, knowing codec trade-offs, etc.
Familiarity with kubernetes and modern infrastructure practices
Strong background in technology and application design
Self-starter, able to deliver project on time meeting high quality standards
Strong understanding of different software development practices, infrastructure, and how each can help shop more value to customers
The Offer
Fully remote, global team

Flexible schedules

Laptop assigned, Mac or Dell (Windows)

Health Insurance Support

Parental Leave

$1000 USD for Home-Office Set up
$100 USD monthly remote work stipend
$1500 USD for Learning & Development
A little about us

We would love for you to try each of the platforms yourself, but for now, here's a high level description of how each of the Hopin products work together as an ecosystem:
StreamYard - great for creating professional live streams, multistreaming, recording video content, podcasts, and streaming webinars..

Streamable - great for uploading, editing, and sharing your videos easily online.


Superwave - great for building online community with conversations structured around content.
Where and How We Hire
Being a remote company enables us to hire the best talent from selected locations around the world. We can engage with you in any of our jurisdictions listed below, all you need to do is demonstrate the legal right to work and be physically present in that country. Some roles may have specific workforce location requirements which will be noted on the job description.
Entity: Canada, UK, USA, Ireland
Employer of Record: India, Portugal, Spain
Full Time Contractor (Self Employed): Argentina, Honduras, U.A.E., Uruguay

At Hopin, we're committed to cultivating an environment that promotes equality, diversity, and inclusion. We are a global community and we believe our unique qualities must be celebrated as they are critical to our innovation. It's essential to us that you bring your authentic self to work every single day, no matter your age, ethnicity, religion, citizenship, gender identity, sexual orientation, disability status, neurodiversity, or otherwise. Inclusion isn't just an initiative at Hopin. We strive to embed it not just into our core values but throughout our entire ecosystem.